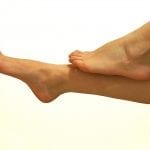 Hi Teresa, would like to say a massive thank you for the leg, bikini and underarm waxing yesterday…you were excellent! The waxing was Quick and what fantastic results!! Would recommend to everyone. Thanks x – Beckie Priest
Why shave every 2-3 days when waxing removes hair for up to 6 weeks?
Waxing is a semi-permanent method of hair removal from the body.  Unlike shaving, hair is pulled from the roots, leaving the body smooth and stubble free.
Your skin will be smoother for longer and the hair grows back finer and softer.  Waxing can also decrease the amount of hair growth.
Does it hurt?
Unlike home waxing kits, Professional waxing is almost always pain free.
How long does the treatment take?
This will depend on the areas of your body that you want to have waxed, but you should allow about an hour.
Which areas of the body will you wax?
We offer waxing to any part of the body, from legs to bikini lines and the face.
Can you remove hair from my face?
Facial hair, as a woman, can be embarrassing.  Waxing removes the hair quickly.
What about eyebrows – can you shape these for me?
I am trained in using wax to shape eyebrows.  Unlike plucking, the hair is removed quickly and is normally pain free.
Is waxing available for men?
I offer a discreet waxing service for men so if you have body hair that you would like to be removed, for example on your back, book a visit and give waxing a go.
Introducing Epiloderm Waxing
What is EPILODERM® ?
A hair removal beauty care product based on a 100% natural pine resin suitable for all body area.
The benefits of EPILODERM® ?
Epiloderm is a revolutionary concept of waxing. Created in France with a patented technique and a patented method.
When you hear the word waxing what's the first thing you think? Pain? Redness? Rash?
Well STOP and think again!! Epiloderm eliminates the usual factors associated with waxing and creates a more comfortable luxury experience. The UK's first luxury spa waxing brand.
How do I book?
Just complete the form below and Teresa will arrange an appointment.
[contact-form-7 id="7″ title="Contact form 1″]