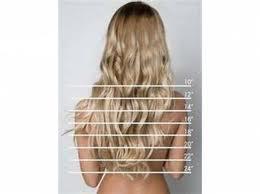 Love the hair extensions was well worth the money great care taken and treated really well in the salon would recommend TC Extensions to anyone x – Rachael
Want thick, long hair? Hair extensions are just the thing!
They don't just add length and volume to your hair, they can actually help you natural hair repair itself.
If you're suffering with split ends hair extensions will 'take the heat' for your hair, giving it chance to repair and grow.
Hair extensions allow you to add colour to your hair without using any harsh chemicals, and the best thing of all – unlimited styling possibilities!
What are hair extensions?
Hair extensions are human hair and are available in different grades and colours. You'll often see different grades quoted. Here at TC's we only use top quality hair, sourced from the best suppliers.
How are hair extensions put in?
You can chose from the following 3 methods to suit your hair and budget.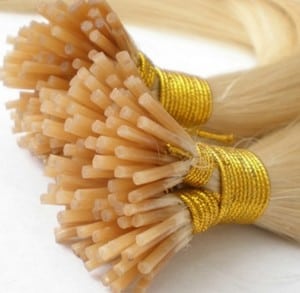 Micro Rings
The first hair extension method is by using micro rings. The hair and the rings will be matched to your existing hair.
Micro rings do not cause any damage to your own hair. The rings are small which makes them very discreet. They are small aluminium rings with a plastic coating and silicone lining. They cushion and grip your hair so there is no need for glue, chemicals, heat or braiding; so no damage to your own hair.
This method takes 4 – 6 hours depending on the thickness of your hair and does require a maintenance appointment every 4 – 6 weeks to tighten the rings. You will not be able to use any oil based product near the rings.
Micro Wefts
A quicker and cheaper alternative to micro rings are micro wefts. These are attached similarly to micro rings but only take 2 hours. Again you will need to have a maintenance visit every 4 – 6 weeks but this is quick and cost-effective. It can however, take a while to get used to micro wefts and some clients find they can be itchy.
Pre-bonded
The last option is to have pre-bonded hair extensions. These take around 4 – 6 hours to apply depending on the thickness of the natural hair. These are applied using a keratin heated bond about the size of a grain of rice. The keratin is heated and then attached to your natural hair, then sealed completely.
The pre-bonded method is time-consuming for both application and removal and can cause breakage to natural hair. Oil products cannot be used near the bonds.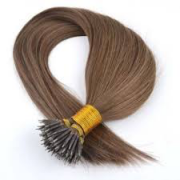 Nano Tips
Individual hair extensions strands are secured by a tiny nano ring. They're considered within the industry to be 90% smaller than the traditional micro ring, making them comfortable to wear, especially for those clients who have fine hair, but also are less detectable.