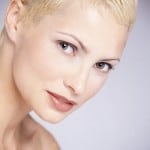 Women are more and more confused over the skincare products and routine they should follow.  Our skin changes over time and what suited you five years ago, may well not suit you today.
That's why I'm excited to bring the 3D Skintech Facial system to my clients.
Our prescriptive facial service will include a free consultation where a trained therapist will assess your skin thoroughly and devise a bespoke facial course to specifically target your skin concerns.  Using a combination of cutting edge technologies in conjunction with professional skincare we can ensure result driven facials to dramatically improve the appearance of the skin.
We offer
3D Prescriptive Anti-Ageing Facial
3D Prescriptive Pigmentation Facial
3D Prescriptive Facial to Target Acne/Oily Skin
Book Now!
[contact-form-7 id="7″ title="Contact form 1″]