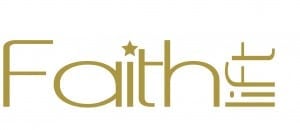 Experience the amazing results of Faith Lift – you skin will feel tighter, fine lines will appear smaller and your face will look younger.
Faith Lift Mask by Tibby Olivier
Tibby Olivier have done it again!  Using a herbal extract the Faith Lift Mask forms an elegant film that will tighten and smooth the skin. The mask physically lifts sagging skin and reduces the appearance of fine lines and wrinkles.
How does it work?
The herbal extracts in the mask tighten as they dry on the skin.  This lifts the and tightens the skin.  It's completely safe, non-intrusive, and is paraben , silicon and preservative free. Faith Lift does not include any animal by- products, nor have they been tested on animals.
How long does it last & when will I see the results?
The results are clear as soon as the mask is removed and will last for days after the treatment.
How many treatments will I need?
For optimum results, you should have 2 treatments in the first week, weekly for 4 weeks and then monthly to keep topped up.
Combine Faith Lift with Microdermabrasion
The Faith Lift mask is a perfect accompaniment with Microdermabrasion.  You are left with incredibly soft, younger looking skin!
Arrange an appointment
Just complete the form below and Teresa will arrange a time for you to experience the wonders of Faith Lift – Non-Surgical Face Lift.
[contact-form-7 id="7″ title="Contact form 1″]